Bangladesh
Economic outlook
The global COVID-19 pandemic has punctured economic momentum and reversed Bangladesh's steady trend of poverty reduction over the past two decades, at least temporarily. The key clothing sector, which makes up almost 12% of Bangladesh's GDP and 80% of all exports, suffered from the downturn in global demand. In 2020, Bangladesh's textile exports to the European Union dropped by nearly 19%, declined by 16% to the US and fell by as much as 25% to Canada.
Before the pandemic, Bangladesh experienced faster economic growth than many other emerging and developing Asian economies, and projections point to a continuation of this trend. Longer term, a youthful population and rising incomes should support greater private consumption. Ongoing investment in energy and infrastructure, supported by financing from multilateral banks and development partners, should enhance logistics and business competitiveness, and support continued GDP growth and social development.
But the outlook also faces multiple challenges. Should there be fewer jobs overseas post-pandemic, that poses risks to future remittances inflows (about 5% of GDP in 2020) to support incomes and household consumption. Domestic political tensions and security threats cast a shadow. Institutional weaknesses, infrastructure deficiencies, perceptions of corruption and high incidence of violence could undermine already-low levels of foreign direct investment.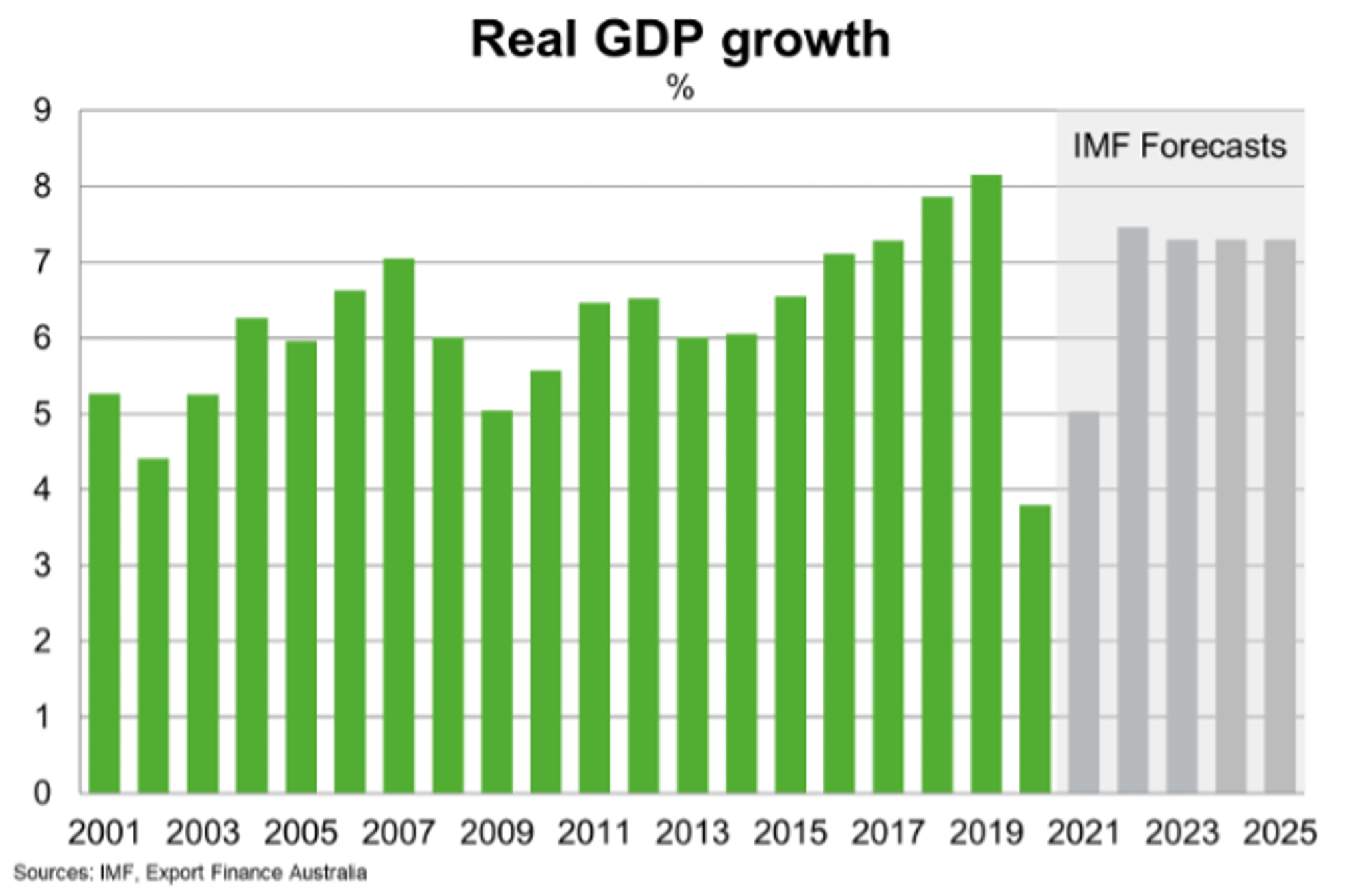 Bangladesh's strong economic performance has lifted incomes. Extreme poverty rates—people earning less than US$1.90 per day—declined from as high as 44% in 1991 to less than 14% in 2017. Social indicators have also improved, pointing stronger health outcomes, lower mortality and greater education than some other regional neighbours. But the pandemic has taken a significant economic and financial toll on households and businesses. In addition to the impact on health, GDP growth decelerated, and poverty increased. The pandemic may also have long term economic implications as a result of reduced female labour force participation, learning losses, and heightened financial sector vulnerabilities.