India
Bilateral relations
India is Australia's eighth largest trading partner. Total goods and services trade amounted to $29.2 billion in 2019. Australian exports of goods and services contributed the lion's share, at $21.8 billion. Goods exports are dominated by coal, natural gas, copper and gold. Imports from India include medicines, refined petroleum, railway vehicles and pearls, gems and jewellery. The COVID-19 pandemic, which has been particularly acute in India, disrupted bilateral trade in 2020.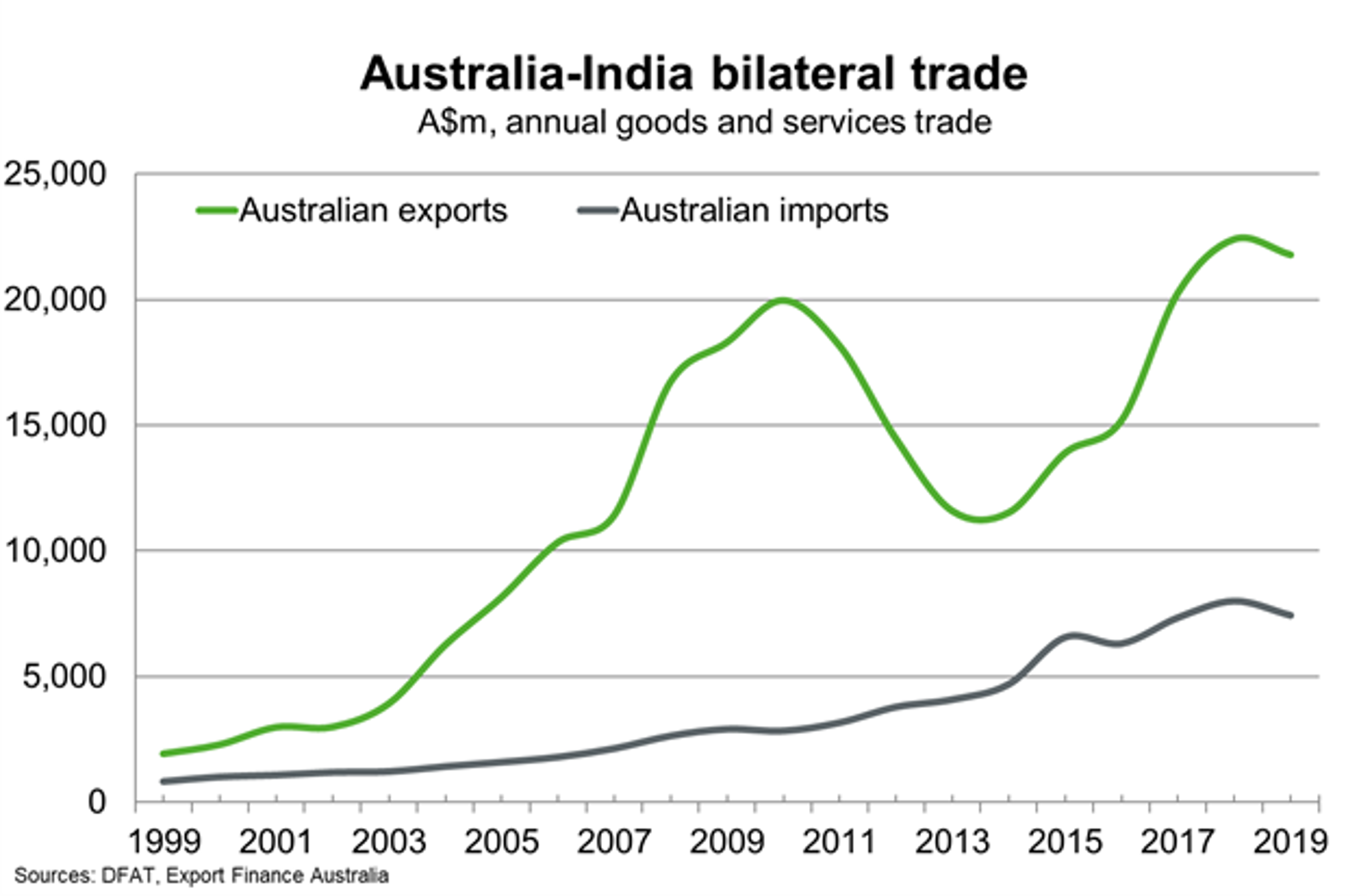 Education accounts for the bulk of Australia's $7.6 billion service exports to India. The COVID-19 pandemic and associated international travel restrictions disproportionately hurt services trade in 2020. Ongoing international travel restrictions points to another challenging year for services exports in 2021.  
Before the pandemic, Indian student enrolments had been increasing significantly. Australia received more than 140,000 Indian student enrolments in 2019, the second largest intake behind China. This is due to several factors, including: the lack of adequate schooling opportunities in India; former Indian students sharing a positive experience; a huge latent demand among Indians looking to go to universities abroad; and the Australian government's streamlining of the student visa process.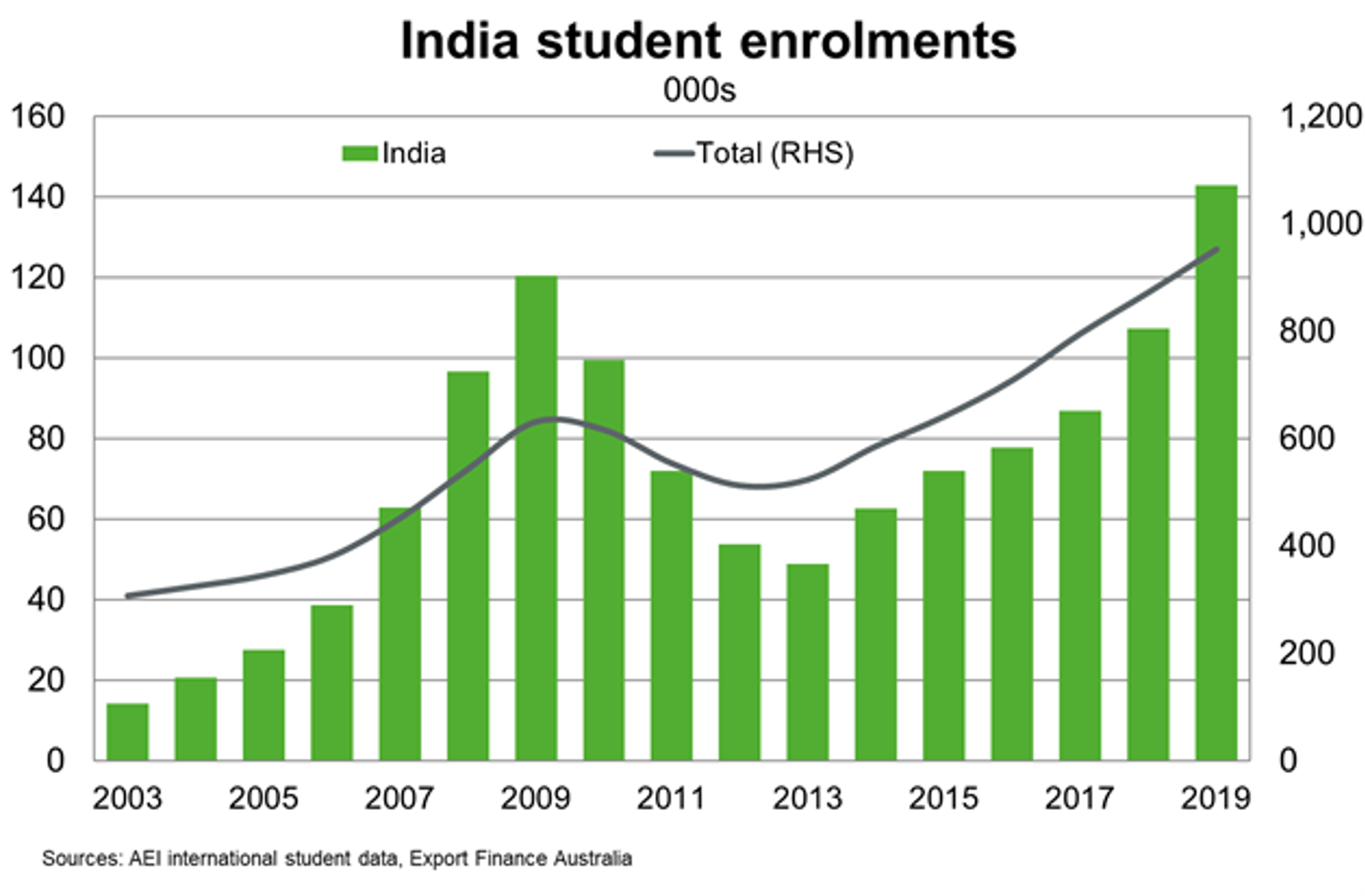 India is also an important source of tourists. Almost 400,000 visitors arrived from India in 2019, a record high. Beyond the pandemic, rising Indian incomes, Australia's geographic proximity and close economic and cultural ties with India should support a recovery in tourism.
The stock of Australian investment in India is relatively small—$16.8 billion in 2019 or 0.4% of total Australian investment abroad. Australian mining firms such as BHP Billiton, Rio Tinto, and engineering firms such as Snowy Mountain Engineering and Leighton Holdings have large operations in India. By contrast, the US ($837 billion) and UK ($507 billion) remain the leading destinations for Australia's foreign investment.
The stock of Indian investment in Australia is also small—around $19.9 billion in 2019, or 0.7% of total. Indian investment in Australia comprises of mainly tech-companies, such as, Mahindra Aerospace, Dexler and Servion Global Solutions.