Malaysia
Economic outlook
Malaysia's economy entered the pandemic from a strong position but has nevertheless been hit very hard. Real GDP contracted almost 6% in 2020 as private investment and consumption declined. Strict lockdown measures weighed heavily on business operations, hitting jobs and incomes. Exports fell sharply on weak external demand, supply chain disruptions and a slump in tourism, as seen in other export-oriented economies. Strong fiscal and monetary stimulus and financial policy measures helped mitigate the shock, and alongside sizeable buffers, supported financial stability.
The IMF expects a return to 6% growth in 2021. But the recovery will face near-term setbacks with the reintroduction of some pandemic-related restrictions. An expansionary budget, which includes an extension of wage subsidies, cash handouts, and income tax cuts and continued low interest rates should boost consumer spending. The resumption of rail and road construction, and recovery in business confidence as the vaccine rollout progresses, should strengthen investment. Exports will benefit from recovering global demand.
Longer term, the highly educated work force and high-quality infrastructure support a robust outlook. The government's long-term development plan called Shared Prosperity Vision 2030, if successfully implemented, will raise labour skills, reduce wealth and income disparities and combat corruption.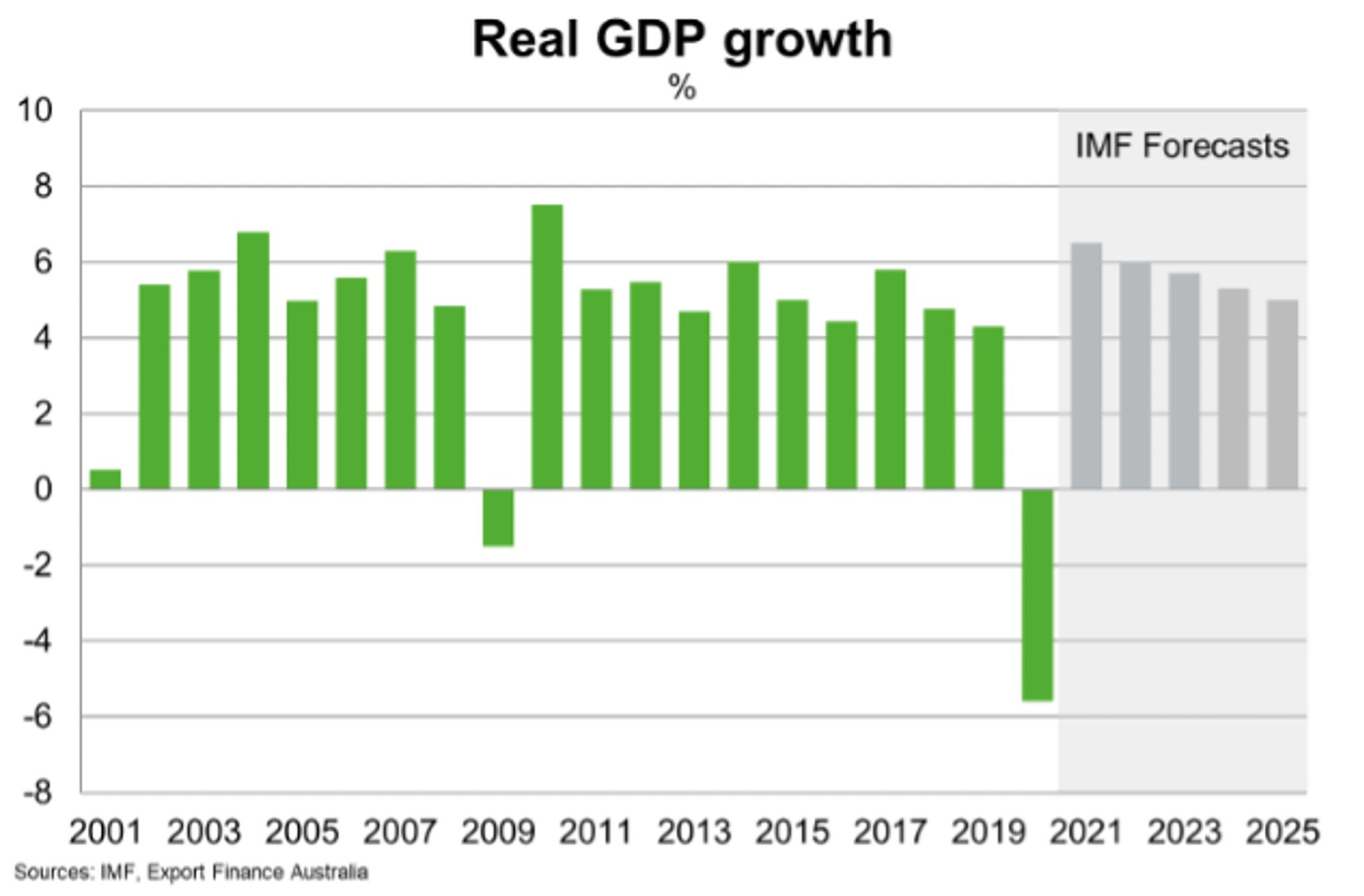 Malaysia is classified as an upper-middle income economy by the World Bank, with GDP per capita of about US$10,000 in 2020. The COVID-19 pandemic led to some business closures, hurting jobs and incomes in 2020. But per capita incomes are forecast to rise in line with the recovery in GDP growth in coming years, reaching US$15,000 by 2025—and approaching the income levels of Uruguay and Hungary today.