Mexico
Bilateral relations
Mexico was Australia's 26th largest trading partner in 2020 and largest trade partner in Latin America, ahead of Brazil. Australia's interests are weighted towards investment, although exports are benefiting from new opportunities under the Comprehensive and Progressive Agreement for Trans-Pacific Partnership (CPTPP), the first FTA between the two countries. Australia continues to negotiate a Free Trade Agreement with Mexico as a member of the Pacific Alliance (Chile, Colombia, Mexico and Peru).

Total goods and services trade amounted to $3.4 billion in 2020, making up 0.4% of Australia's trade portfolio. The main Australian goods exports include ores and concentrates, non-electrical engines and motors and flat-rolled iron and steel. Major Australian goods imports include telecommunication equipment and parts, medical instruments and alcoholic beverages.
Mexico's drive to improve farming productivity is positive for Australian agricultural services exporters, particularly for sensors (enabling real time traceability for crops), automation, robotics, drones, smart irrigation and data analytics. Tariff reductions in the CPTPP agreement will support growing demand for Australian meat and premium food. Australian wine is also becoming increasingly popular and there is scope to raise participation in the processed food industry. The mining industry presents ongoing opportunities for Australian mining and services companies; Mexico is among the world's largest producers of silver, copper, bismuth and zinc.
Service exports to Mexico totalled $113 million in 2020, down from $157 million in 2019. The COVID-19 pandemic punctured the strong growth in Mexican students in Australia and tourism arrivals. The ongoing pandemic points to another year of uncertainty for tourism, and broader services exports, in 2022.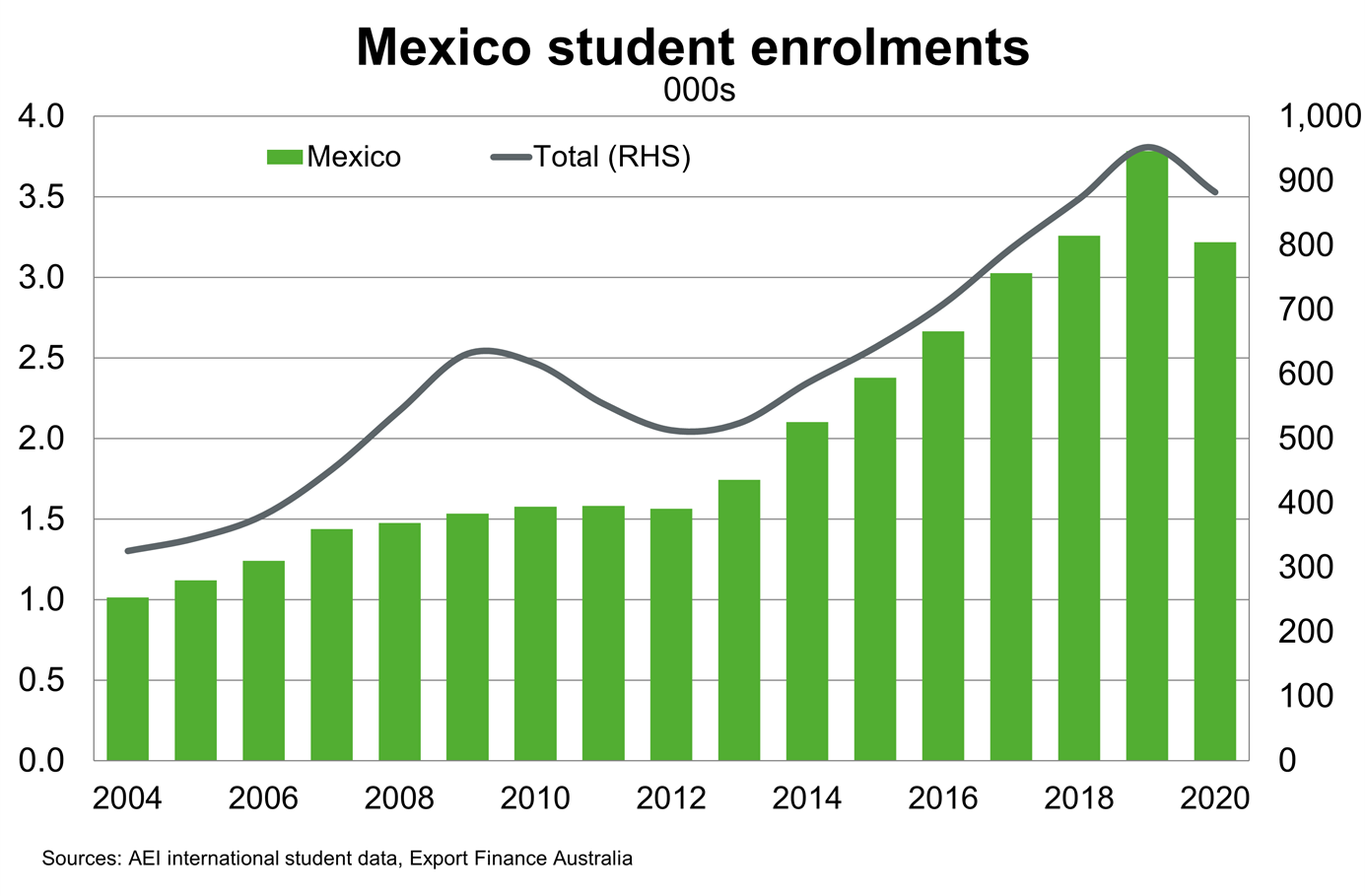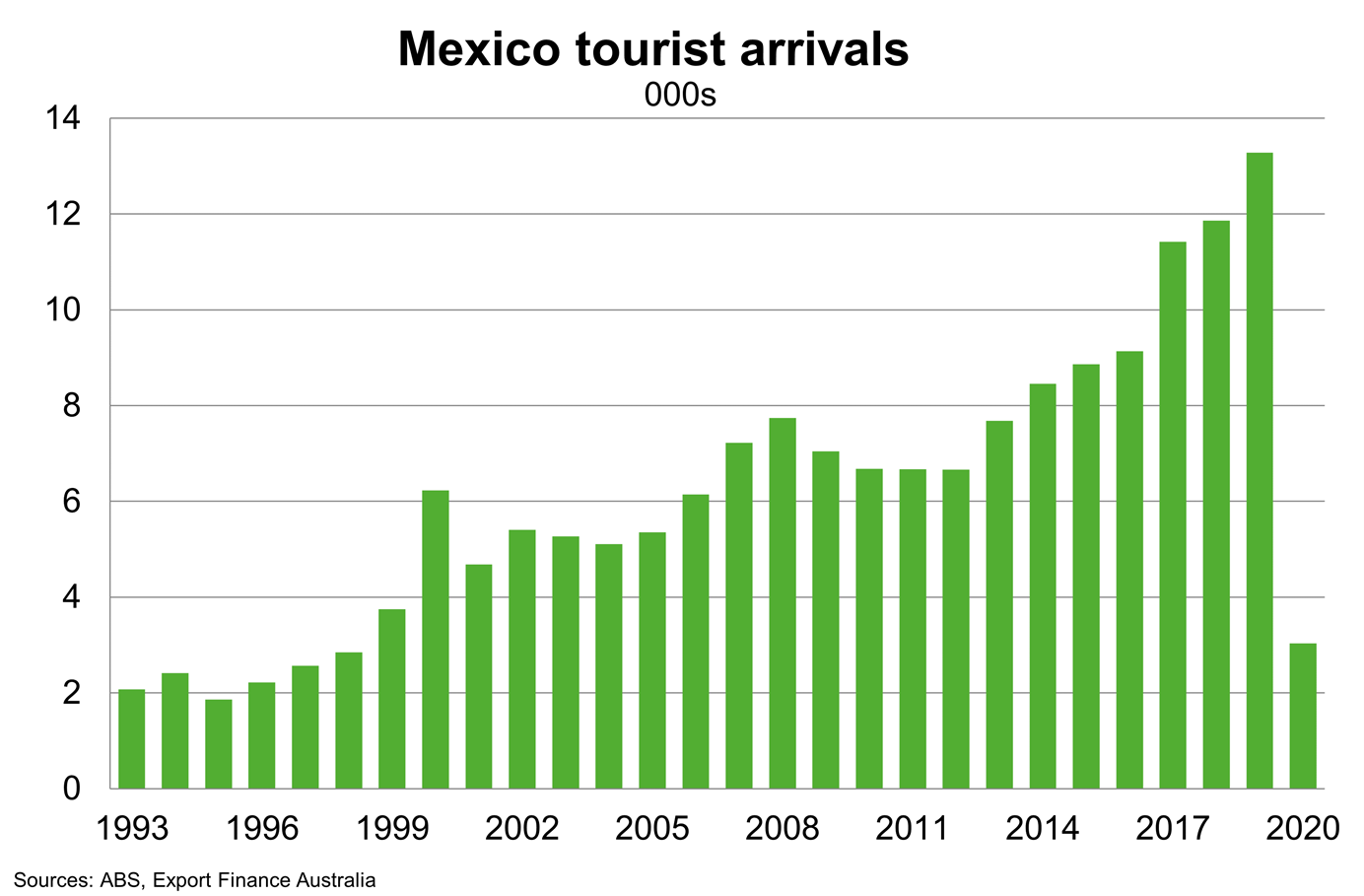 Australia is the seventh largest source of foreign investment in Mexico. As of 2021, there were over 71 operating affiliates of Australian companies in Mexico across a range of market sectors, including mining and related services, infrastructure, health and education. Such firms include BHP Billiton, Macquarie, Worley Parsons, Orica, Cochlear, Ansell, Amcor, Seek and Aristocrat.
Mexico's investment in Australia is small, with Gruma (Mission Foods) and Riverina Oils the only major Mexican investors in Australia.