Russia
Economic outlook
The COVID-19 global pandemic took a heavy toll on the economy. Measures to contain the spread of the virus alongside disruption in global oil markets triggered a 3.1% decline in real GDP in 2020. That said, the economy has proven more resilient than many other emerging economies. This partly reflects a relatively small service sector, a large share of protected public employment, and continued momentum in the industrial sector that did not face stringent COVID-related restrictions. 
The IMF projects a return to growth of 3.8% in 2021, supported by accommodative monetary policy; the Central Bank of Russia has reduced rates by a total of 200 basis points to 4.25% since the start of 2020. Higher government spending, including through the government's National Economic Recovery Plan, will provide additional support to incomes, employment and investment in 2021. As COVID-19 vaccines become widely available and oil production cuts are tapered in line with the OPEC+ agreement, solid growth will be sustained in 2022. A strong resurgence of COVID-19 infections that results in stringent restrictions, a renewed plunge in oil prices as seen in March 2020, or a flare-up in geopolitical tensions contributing to additional economic sanctions all pose significant downside risks to the outlook.
Without further structural reforms to improve the business climate, increase competition, address governance shortcomings and take steps to reduce the regulatory burden, GDP growth will likely sit at around 2% per annum over the longer term.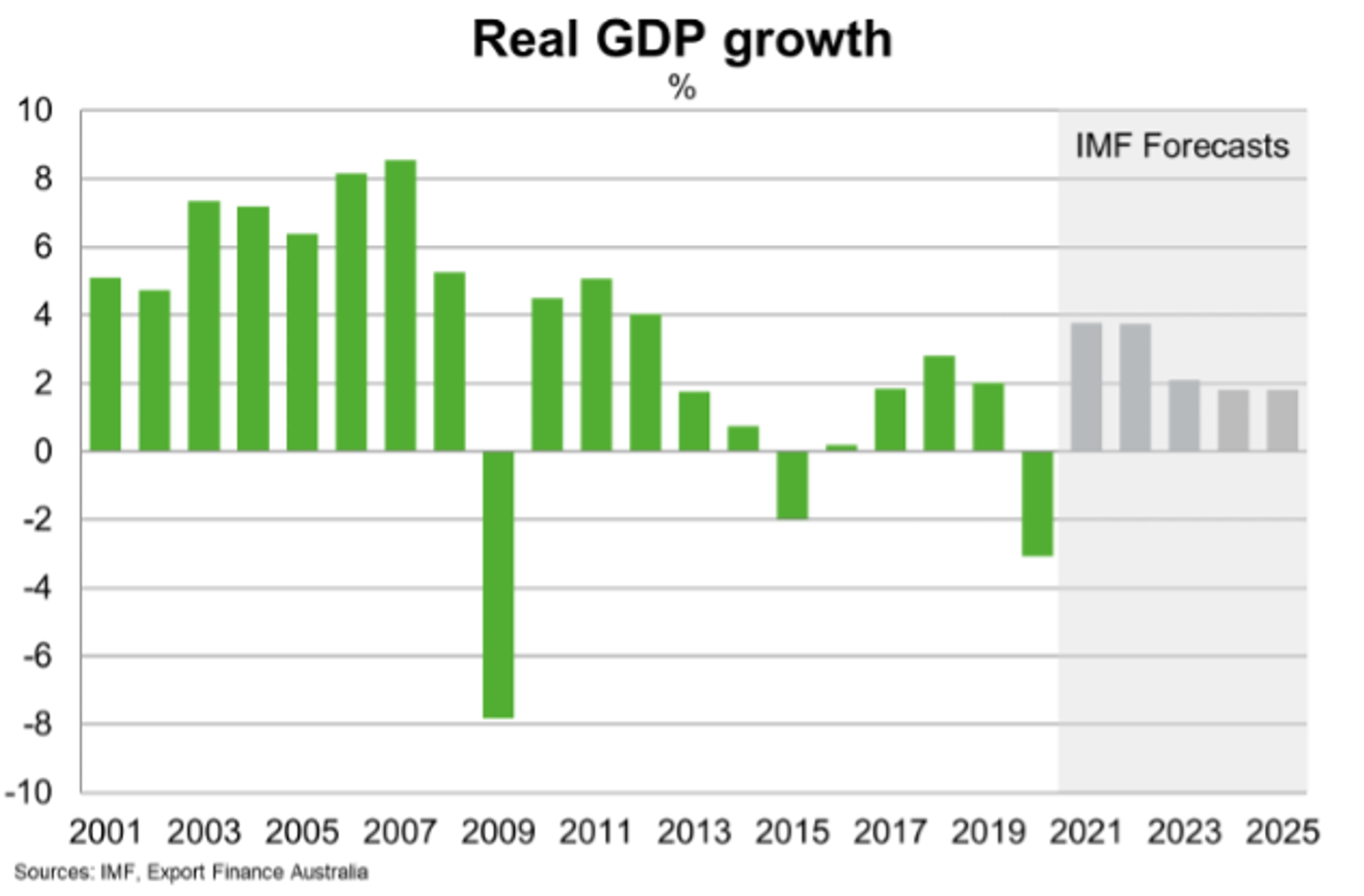 Lower oil prices and increasing economic sanctions have contributed to slowing GDP growth and lower GDP per capita since 2014. The COVID-19 further hit jobs and incomes in 2020; the official poverty rate increased to 13.3% in the third quarter of 2020 from 13.1% in the same period last year. Emergency social protection measures prevented an even greater increase in the poverty rate. Inequality remains high; in 2019, about 46% of Russia's national income belongs to the top 10% of earners, more than twice the share of the bottom 50%.