South Africa
Bilateral relations
South Africa was Australia's 30th largest trading partner in 2020. Total goods and services trade amounted to about $2.7 billion in 2020, or 0.3% of Australia's bilateral trading relationship. The COVID-19 pandemic disrupted bilateral trade in the past couple of years; total trade fell about $1 billion in 2020 relative to 2019. Australia's main goods exports to South Africa include aluminium metals and ore (including alumina), coal, precious metals and specialised machinery and parts. Major Australian goods imports include passenger motor vehicles, engineering equipment and machinery.
The COVID-19 pandemic and associated international travel restrictions has dented services trade over the past couple of years. South African student enrolments in Australia have held up through the pandemic in large part due to remote learning, while tourist arrivals slumped. The ongoing pandemic points to another year of uncertainty for services exports in 2022.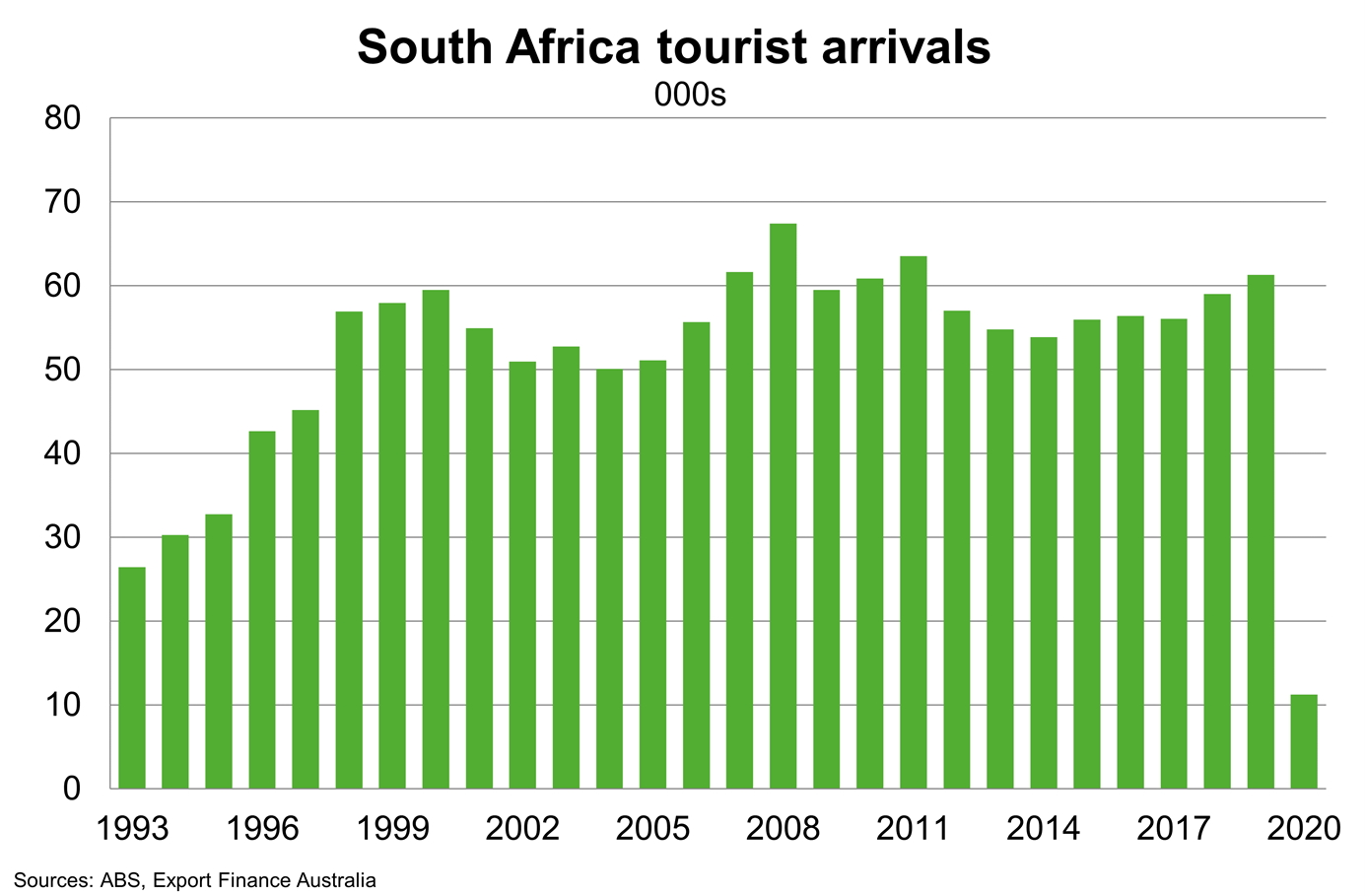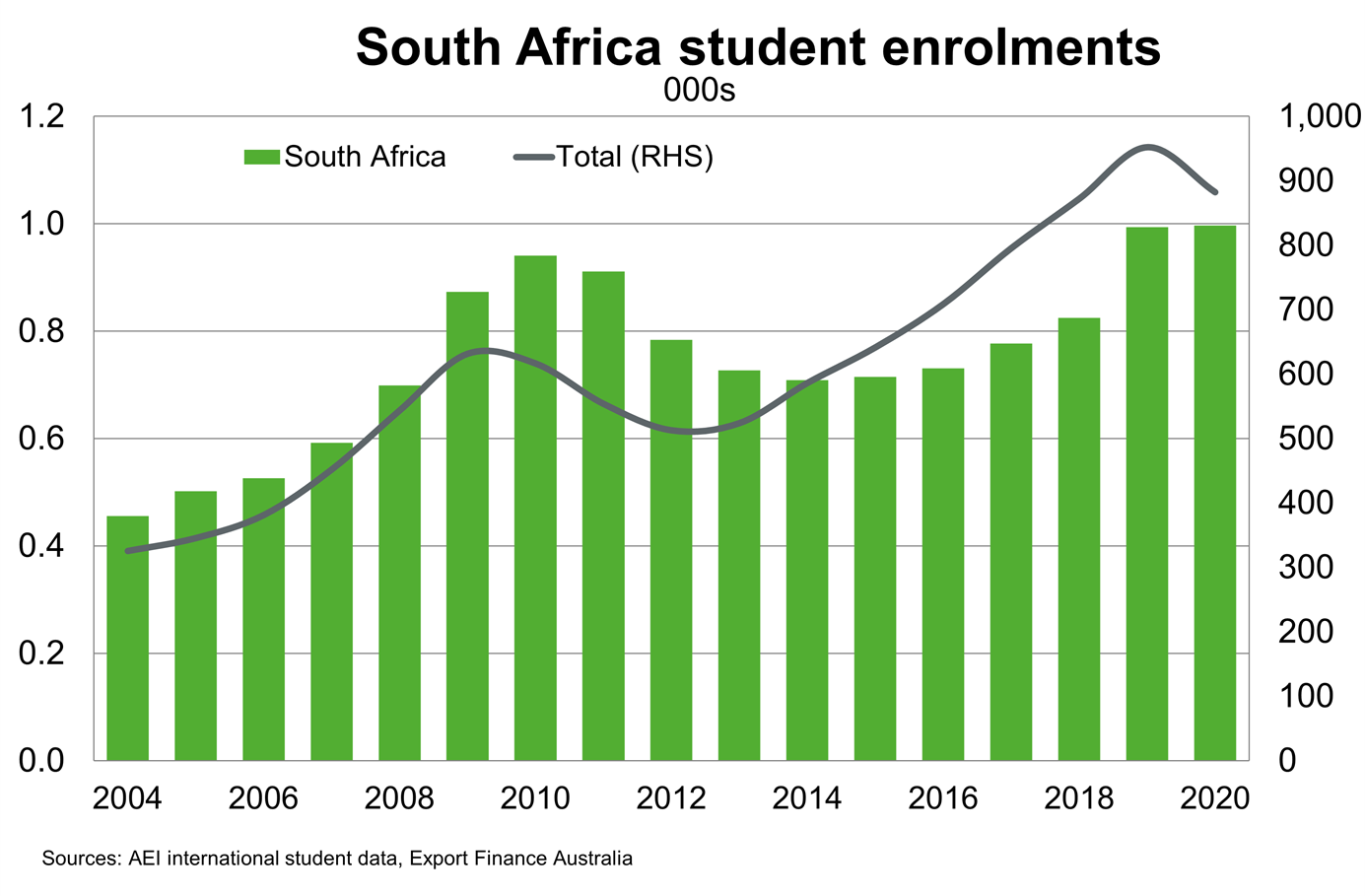 Bilateral investment between South Africa and Australia is broadly in line with trade relations. ASX listed companies collectively are the largest investor in South Africa's mining sector. Rio Tinto, South32, MC Mining and MRC Australia all have active mining operations, and Orion Minerals and Theta Gold have active exploration projects. The economic relationship is also diversifying into other sectors. For example, Australia's Cotton On has more than 170 stores in South Africa, including its largest store in the world, and Flight Centre is the largest travel agency in Africa. There has been considerable South African investment into Australia; for example, Woolworths Holdings Limited purchased Australia's David Jones and Country Road stores in 2014 and Safika Holdings invested in Brisbane Valley Protein—its first Australian agricultural investment—in 2019.