Turkey
Economic outlook
Like most countries, Turkey suffered severe impacts of the pandemic but held up relatively well compared to similarly sized economies because of a swift fiscal and monetary response. After a sharp post-pandemic rebound of 9% growth in 2021, the IMF expects the economy to stabilise at 3.3% in 2022.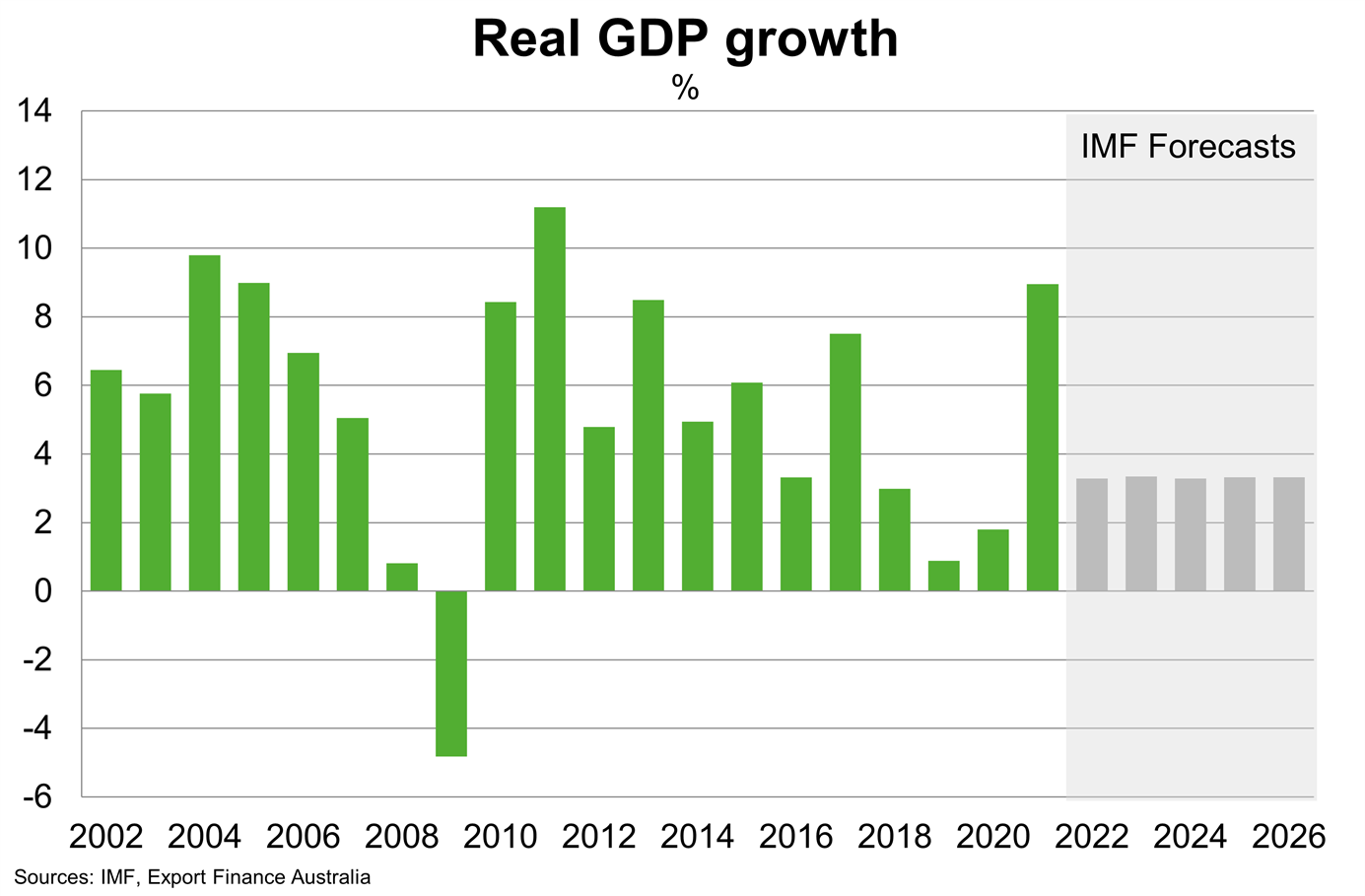 Currency depreciation remains a significant risk the outlook given it adds to Turkey's large external debt burden and debt servicing costs. Sharp depreciation in the Turkish lira has also led to a spike in inflation, which rose almost 55% year-over-year to February 2021. In addition, aggressive post-pandemic stimulus measures have led to rising corporate debt levels, asset price inflation, a large current account deficit and a decline in foreign reserves. A high unemployment rate remains a risk to household incomes and consumption. These factors, alongside a resurgence of COVID-19 infections, cloud the near-term outlook.

Turkey's economic and social development since 2000 has led to increased employment and sharp rise in incomes, making Turkey an upper middle-income country. However, sluggish growth and high economic and political uncertainty has led to a sharp fall in GDP per capita since 2012. GDP per capita is unlikely to reach the highs of 2012 until at least 2024, according to IMF forecasts.