United Arab Emirates
Economic outlook
The COVID-19 global pandemic hit the economy hard in 2020, both via the shock of lower oil prices and the large toll on non-oil sectors such as tourism. Real GDP contracted 5.9% in 2020.
The economy is recovering. Rising fiscal spending and a pick-up in credit demand and employment should facilitate a strengthening in demand in non-oil sectors in 2021. Oil GDP is likely to remain flat because of ongoing production cuts agreed by OPEC and its allies. The Dubai Expo, scheduled to run from October 2021 to March 2022 should provide a boost to tourism and related services industries, supporting growth in 2022. As the major tourism, transit and trade hub in the Middle East region, the UAE should also benefit from the soccer World Cup in Qatar in 2022. The UAE resumed travel links with Qatar in January after a more than three-year embargo it had imposed on Doha together with other Middle Eastern countries.
COVID-related risks remain a prominent downside to the outlook. Beyond the pandemic, the UAE's economy and public and external finances are susceptible to fluctuations in global oil prices. Geopolitical developments in the region remains an ever-present downside risk. On the positive side, policies to promote diversification of the economy, and in particular, greater infrastructure development could support faster economic growth in the longer term.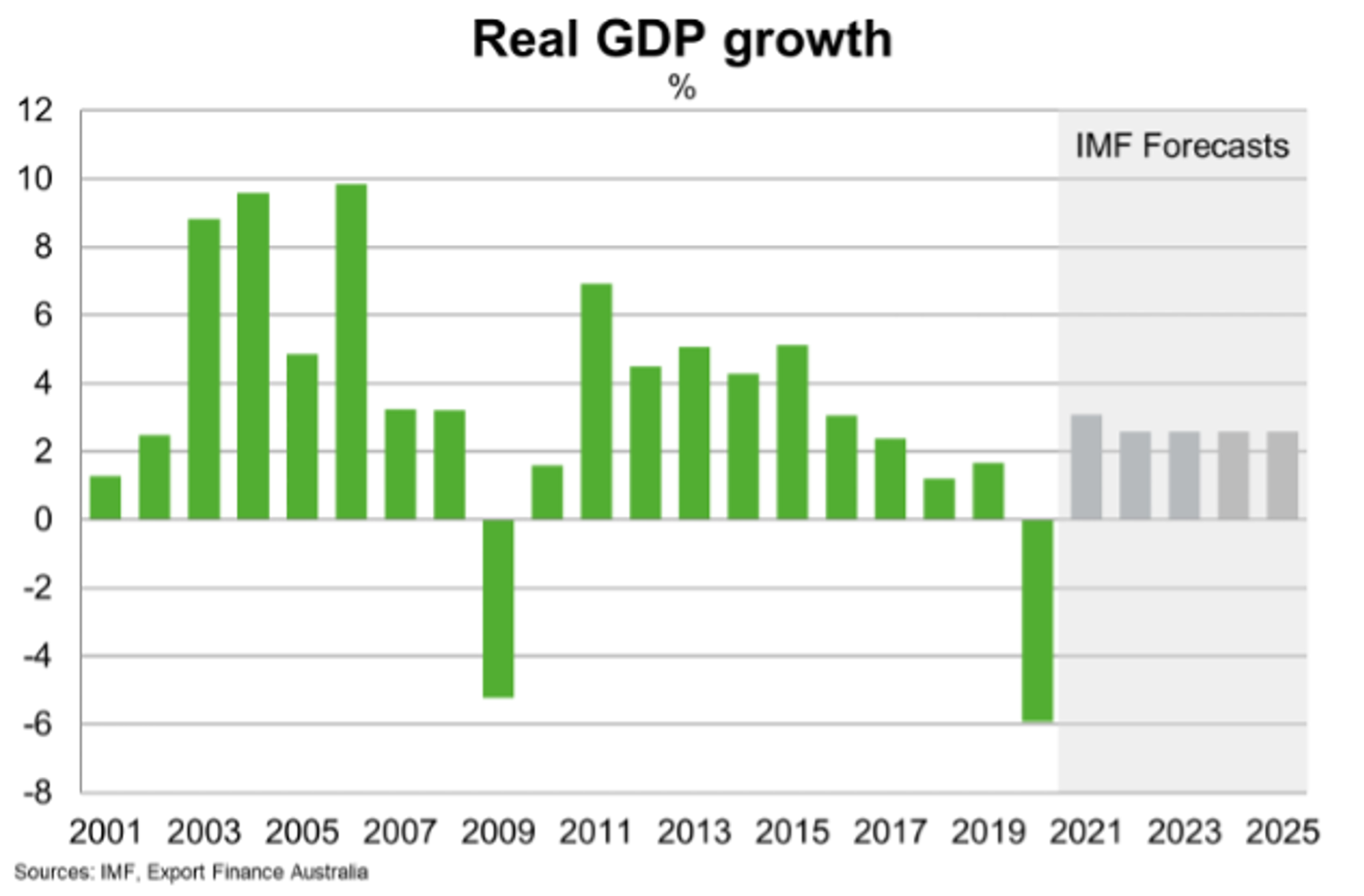 Significant oil wealth has helped raise per capita incomes and living standards. Per capita GDP has, however, been volatile due to fluctuations in global oil prices in the past two decades. The COVID-19 pandemic hit jobs and incomes in 2020. A recovery in growth in the broader economy should support steady GDP per capita levels around US$35,000 over the next five years. However, income inequality remains an issue; the top 10% of adult income earners obtain about 57% of the UAE's total income, according to 2019 data from the World Inequality database.