World Risk Development December 2020
In our final edition of the year we look back at 2020 and forward to 2021…
We revisit the impacts of the COVID-19 pandemic on the world economy and financial and commodity markets in 2020. We look at the projected recovery in advanced and emerging markets in 2021 and outline several key risks that could derail the return to growth. Against a backdrop of heightened uncertainty, we discuss the factors shaping prospects for Australian rural, resources, manufacturing and services exporters in the coming year.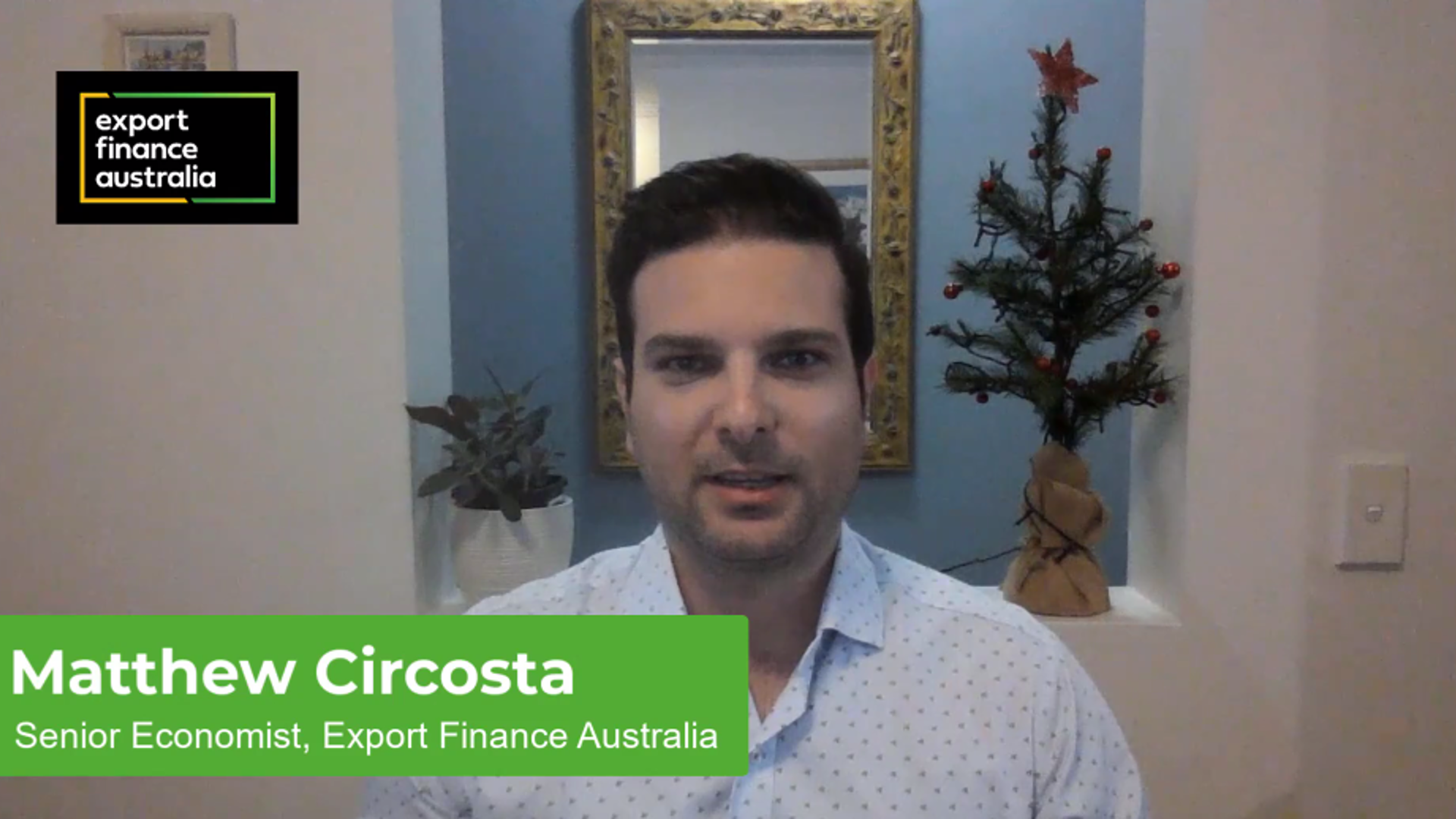 Cassandra Winzenried, Chief Economist
Cassandra.Winzenried@exportfinance.gov.au

Matthew Circosta, Senior Economist
Matthew.Circosta@exportfinance.gov.au 
The views expressed in World Risk Developments are Export Finance Australia's. They do not represent the views of the Australian Government. The information in this report is published for general information only and does not comprise advice or a recommendation of any kind.  While Export Finance Australia endeavours to ensure this information is accurate and current at the time of publication, Export Finance Australia makes no representation or warranty as to its reliability, accuracy or completeness.  To the maximum extent permitted by law, Export Finance Australia will not be liable to you or any other person for any loss or damage suffered or incurred by any person arising from any act, or failure to act, on the basis of any information or opinions contained in this report.