Innovate Reconciliation Action Plan Update 2020
2020 has been an extraordinary year for Export Finance Australia.
One of our proudest achievements was the launch of our first Innovate Reconciliation Action Plan (RAP) and successfully delivering on our first actions.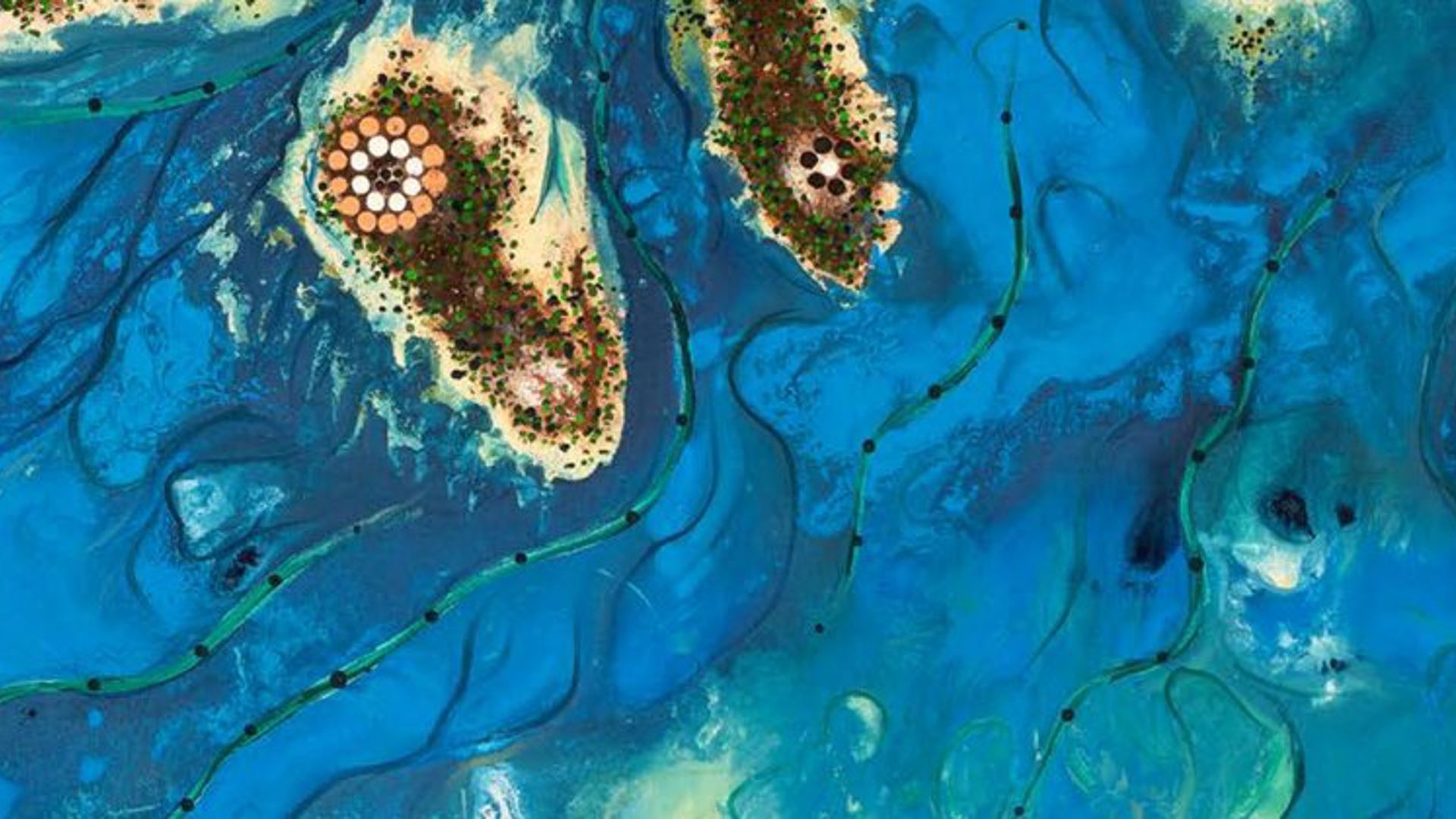 Export Finance Australia aspires to advance reconciliation in the communities we operate in. We are committed to making a significant difference by supporting new and existing Aboriginal and Torres Strait Islander businesses, committed to a more diverse and inclusive workforce and establishing good working relationships with Aboriginal and Torres Strait Islander organisations.
Our vision for reconciliation is for Australia's First Peoples to be valued, accepted and to experience equality in our society.
Our RAP is made up of four key focus areas:
Relationships
Respect
Opportunities
Governance



Relationships
We've had significant progress in the Relationships area and are excited to continue investing in new and existing partnerships. The development of our Engagement Plan to partner with Aboriginal and Torres Strait Islander stakeholders was key in this regard. As has been the refinement of our internal policies to ensure there are no barriers as we dive into our reconciliation work.
Despite the challenges faced in 2020, we continued to actively build on our existing connections with external stakeholders and affiliate agencies. We've also discussed actions on encouraging Indigenous voices within our portfolio. The celebration of National Reconciliation Week was another opportunity for us to immerse ourselves into the community and make meaningful connections.
Respect
Our biggest strides in the first 6 months of our Innovate RAP have been in the Respect area. In launching our RAP, we created a powerful visual connection between Export Finance Australia and our reconciliation commitment. Our commissioned artwork 'Bookootjwoorar Moort' by Bradley Kickett has become a centrepiece in our Sydney office and is featured in our print and digital assets.
We've embedded Cultural Protocols into our everyday life by providing appropriate guidance and support to our employees. We celebrated NAIDOC Week through a series of internal and external events. This enabled us to show our respect to the cultures and histories of Australia's First Peoples.
Finally, we developed a Cultural Capability Strategy to increase our understanding. It has also helped us identify our ongoing cultural learning needs. We were subsequently able to deliver structured cultural competence training for key roles across our business.
'Bookootjwoorar Moort' by Bradley Kickett
(Noongar term for 'far or distant relations')
The artwork, entitled Bookootjwoorar Moort, depicts the northern part of Australia and its neighbouring counties where the proximity of each land mass brings to mind our history of trade and connection. Bookootjwoorar Moort talks to our ability to connect Australians to other parts of the world no matter how near or far.
The ocean, which moves outwardly from the coastal regions of Australia, depicts local businesses taken to the world and is reminiscent of our past and present journey. The circles on the rich earth of Australia represent the multi-cultural makeup of our county and symbolise how we are all connected through diversity.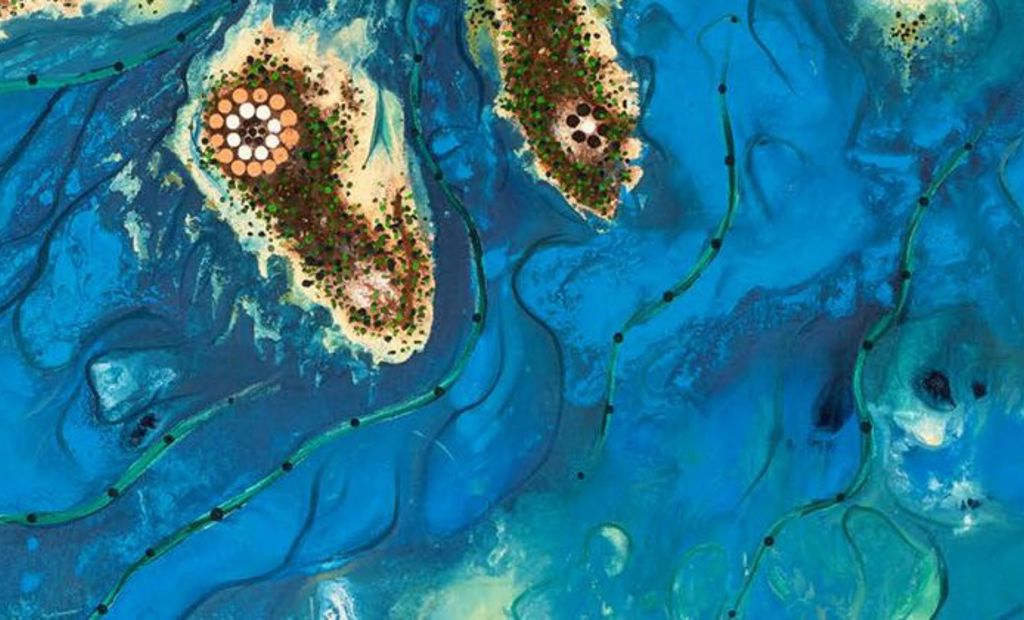 Opportunities
Our Opportunities area holds some of the most significant actions for us as an organisation. We've developed an Indigenous Employment Strategy to pave the way in improving our employment outcomes. Through our partnership with Career Trackers, we've crafted our Employment Pathways Strategy, supporting interns and students with their future career development.
We refined our Procurement approach to ensure our practices continue to align to our supplier diversity commitment. Our Procurement Policies were also reviewed to remove any potential barriers for procuring goods and services from Indigenous businesses.
Our sights have turned to government affiliates and partners, in working together to enable and support opportunities for Aboriginal and Torres Strait Islander businesses and communities within our reach. A recent example of this is our support for the portfolio's efforts to build a deeper partnership with Indigenous export businesses.
Our engagement with the new stakeholder, IGNITE (Indigenous Network for Investment, Trade and Export) will provide another avenue for us to identify opportunities to help support Indigenous Peoples' futures through greater enterprise, development and business. We have also explored supply partner opportunities via our government affiliate network and working closely with Austrade as part of their Indigenous International Business Strategy.
Challenges
Our main challenge faced was delivering our 2020 actions in the COVID-19 environment. The unanticipated developments created hurdles for our organisation, particularly with partnerships and suppliers. An example was our limited ability to explore and engage supply partners whilst shifting to a virtual environment. As we transition into the post-COVID environment, we are dedicated to strengthening this commitment in 2021.
Learnings
Our organisation remains committed to delivering our actions and continuing to build momentum for future opportunities. A key learning for us was that we have the skill and will to pivot the way we approach our commitments. We can think 'outside the box', consider unconventional alternatives and continue to collaborate dynamically to achieve our RAP outcomes.