Our recruitment process
If you're considering joining our team, it is important to know what a typical recruitment experience at Export Finance Australia might look like.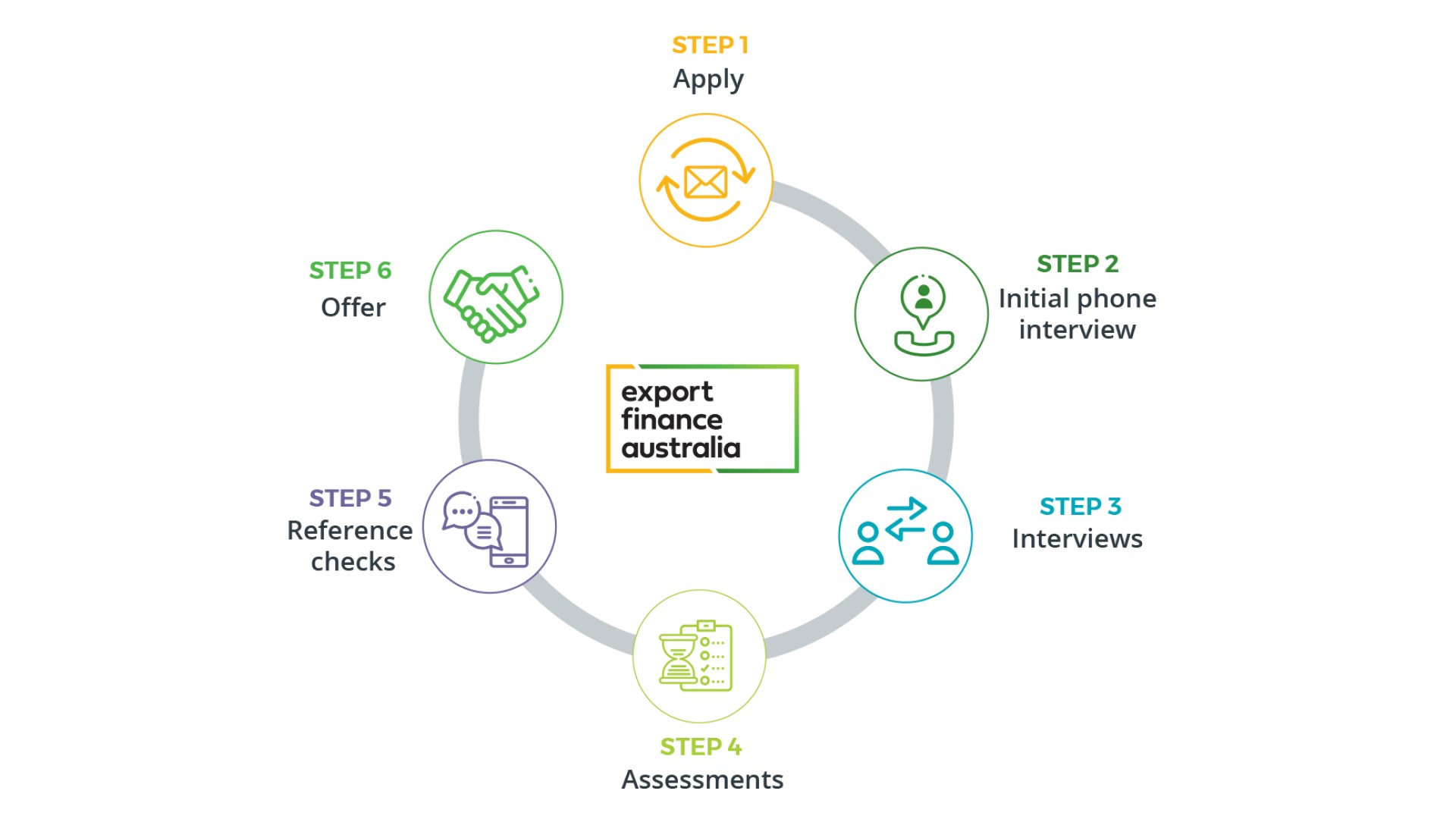 Virtual hiring and interviewing
We have adopted a combination of both virtual and face-to-face communication options to ensure a seamless and enjoyable candidate experience. Our HR Team will work with you to ensure you are supported through the entire process.
Onboarding and induction
All hardware and software will be available and functional for you on day one, alongside dedicated IT support. If you are working remotely, your hardware and software will be delivered a few days prior to commencing.
In the week before you commence, you will receive specific detail about your tailored induction program.
Our induction program is carefully designed to introduce new starters to colleagues and to provide a broad overview of each of our departments. You will meet with a representative from every team over the first one–three months and receive on-the-job training within your team to enable your immediate success.