Calix
Calix specialises in developing innovative carbon capture technology to reduce CO2 emissions in the concrete and lime manufacturing industries.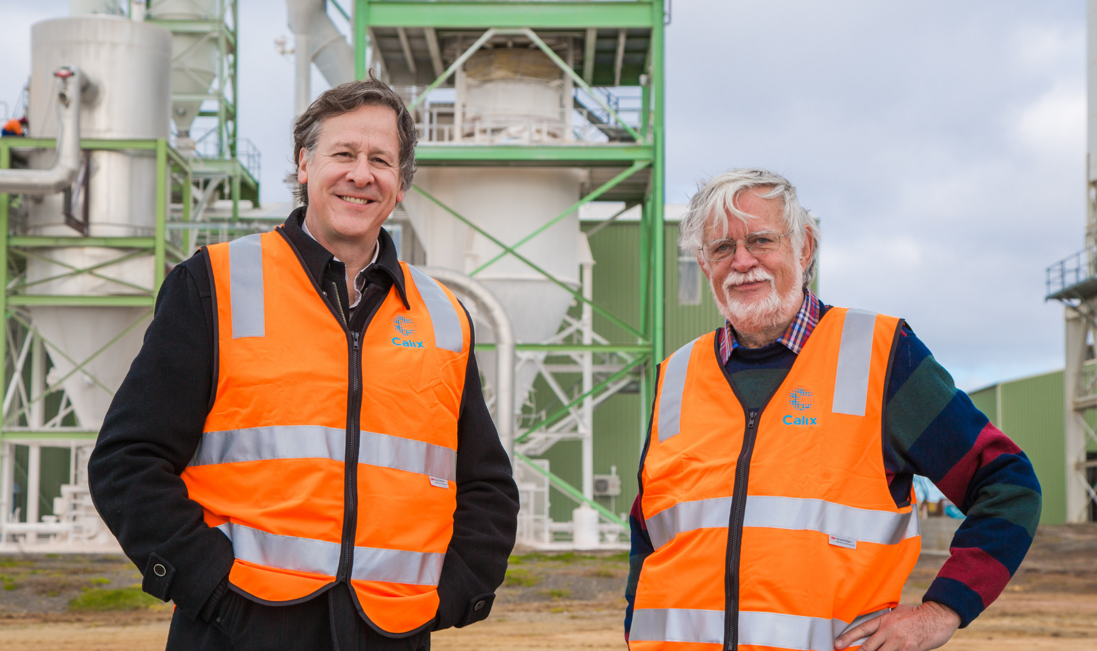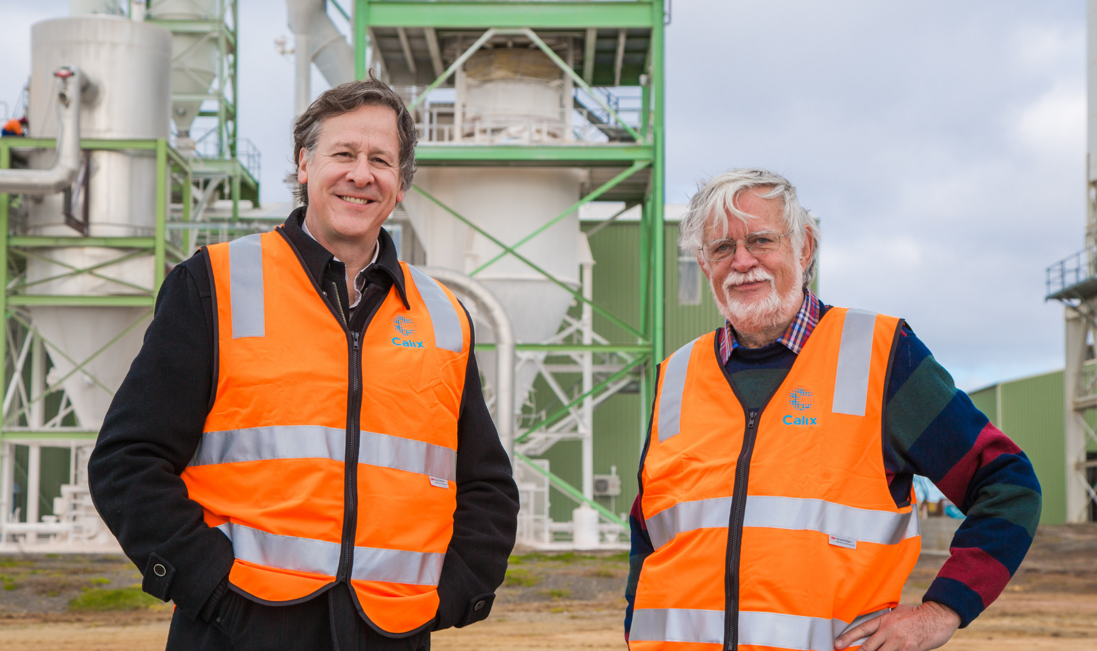 Need
We provided working capital support to deliver on Project LEILAC, an EU-sponsored carbon-capture project in Belgium.
Solution
Our Export Contract Loan enabled Calix to remain cash flow positive and strengthen its IP ownership of the project.
With Export Finance Australia's support, NSW-based Calix is taking its innovative CO2 reduction and capture technology to Europe to reduce carbon emissions in the concrete and lime manufacture industries.
Australian innovation is making a real impact in reducing CO2 emissions globally – and that's the driving force behind Calix.

"We've developed a platform technology for the mass manufacture of nano-active materials, but also found it is great for capturing the CO2 output for certain industries," said Darren Charles, Calix's Chief Financial Officer.

He calls the process 'Calix Flash Calcination'.

"Our process involves 'flash' heating raw minerals in just a few seconds to produce highly reactive particles, or 'nano-active' particles, with a very high energy state, at a fraction of the cost. These materials are useful across a broad range of applications. We're just starting to scratch the surface of the application of our technology and the materials that we produce."

Because of the high degree of reactivity Calix is achieving with the mineral products produced, the business is having a great deal of success in emerging international markets.

"A challenge with nanoparticles is that they are so small they can breach the skin or the blood-brain barrier, so there has been some concern about using nanomaterials in certain applications. Our particles are about 1000 times larger in size, so they don't come with the same health concerns, but still maintain the same reactivity and can be produced at a fraction of the cost," explained Darren.

The same technology, when processing limestone – the key ingredient for lime and cement manufacture – can capture the CO2 emitted during the process.

"Half the weight of a lump of limestone is CO2, which is why the lime and cement industry are high emitters. Our process can transform the limestone to lime, while at the same time capturing the CO2, for no energy penalty".
Exporting Australian technology
Calix built its demonstrator plant in Bacchus Marsh, Victoria, with production beginning in 2013.

"We produced our first products in 2013," said Darren, "and started exporting in the 2014-15 financial year."

The business has started talking to potential customers about their technology platform.

"Two things forced us to look at overseas markets when it came to our technology. Firstly, the lack of innovation in this space in Australia, and secondly, there is a stronger focus on CO2 emission reduction internationally."

A breakthrough occurred when Calix successfully led the European Union (EU) Low Emissions Intensity Lime and Cement (LEILAC) research and innovation project to achieve €12 million in EU funding.

The project will pilot Calix's breakthrough CO2 separation technology to enable Europe's cement and lime industries to reduce CO2 emissions dramatically without significant energy or capital penalty.

"The cement industry is responsible for about 5 per cent of global CO2 emissions. By using our technology, with very little additional capital cost to their manufacturing process, they can substantially reduce their CO2 emissions," said Darren.

The pilot plant will be located in Lixhe, Belgium, with operation expected to commence in early 2019. Calix will be working with one of the largest global manufacturers and suppliers of cement products, HeidelbergCement. The consortium also includes CEMEX, Tarmac, Imperial College and the Carbon Trust.

"This will be a world-first direct CO2 separation facility for lime and cement manufacture. It's basically a 50m high pilot plant to demonstrate that our technology can work," said Darren.

For a project of this size, Calix needed financial support to ensure it could maintain control of its intellectual property (IP).

"Export Finance Australia's support was critical for us as a technology company. We are cash flow positive but we reinvest everything we do in research and development. You need a fair amount of working capital to fund a project of this size, but getting funding from typical banks can be difficult when you are a technology company.

It's made even more complicated when you're dealing with an overseas contract and technology that is new and innovative," said Darren.

The project is partly funded by a European Commission grant.

"What Export Finance Australia's finance support has done is to strengthen our hand and reinforce our ability to maintain IP ownership over the project. If one of our partners or another international entity were required to assist with finance our position would have been weakened.

"The role Export Finance Australia has played is extremely valuable in ensuring this technology is able to be developed and ownership is retained within Australia because licensing that technology down the track will ultimately lead to license revenues flowing back into Australia," explained Darren.
What Export Finance Australia's finance support has done is strengthen our hand and reinforce our ability to maintain IP ownership over the project.
Darren Charles
Chief Financial Officer, Calix
A pipeline for success
Securing a high-profile international project has opened a pipeline of opportunities for Calix.

"There is a lot happening. This project has opened doors for us and we are getting invites from various European countries who want to do something about CO2 emissions. We are also looking at ways our products can also be applied across new industries like agriculture and aquaculture. We've got a lot of exciting things in the pipeline," said Darren.

"We're now working on the next generation of our technology that will be able to be powered by renewables, for example, solar or wind, so it's basically 100% reduction in CO2 emissions."