Fox Farming
Fox Farming is a southwest Western Australia farm that produces potato, avocado, broccoli, wong bok and other premium vegetables for domestic and export markets.
Need
Fox Farming needed a finance solution for new equipment and working capital requirements to support and fast-track exports of its seed potatoes.
Solution
Our Small Business Export Loan helped Fox Farming consolidate long-term export contracts for its lab-tested seed potatoes.
Family-owned Fox Farming quickly realised the value of exporting its fresh produce and seed potatoes to Southeast Asia and this now accounts for 90% of its business turnover.
Fox Farming was founded in 2014 by Patrick and Shannon Fox in the Scott River area of southwest Western Australia. A fifth-generation vegetable grower, Fox Farming produces potato, avocado, broccoli, wong bok and other premium vegetables for domestic and export markets.
We submitted our business case, pro-forma invoices and cash flow statements online. After that, the team at Export Finance Australia was just a phone call away to help guide our application and provide ongoing support.
Patrick Fox
Co-Founder, Fox Farming
Its lab-tested seed potatoes are making a particular mark in Southeast Asia. The seed potatoes must conform to rigorous biosecurity standards before export. They are used to grow disease-free crops in Indonesia, Thailand, Vietnam, Bangladesh and Mauritius.

"With Western Australia's easy access to Asia, we can send produce by ship, rather than by air freight like our competitors on the eastern seaboard. This lowers our costs," said Patrick. "Concentrating on exports was an obvious way for the business to expand."

Strict biosecurity and the isolation of Western Australia mean the state is free from many potato pests and diseases. "That makes it perfect for cultivating seed potatoes, and the scheme is strictly managed by the state agriculture department," Patrick explained.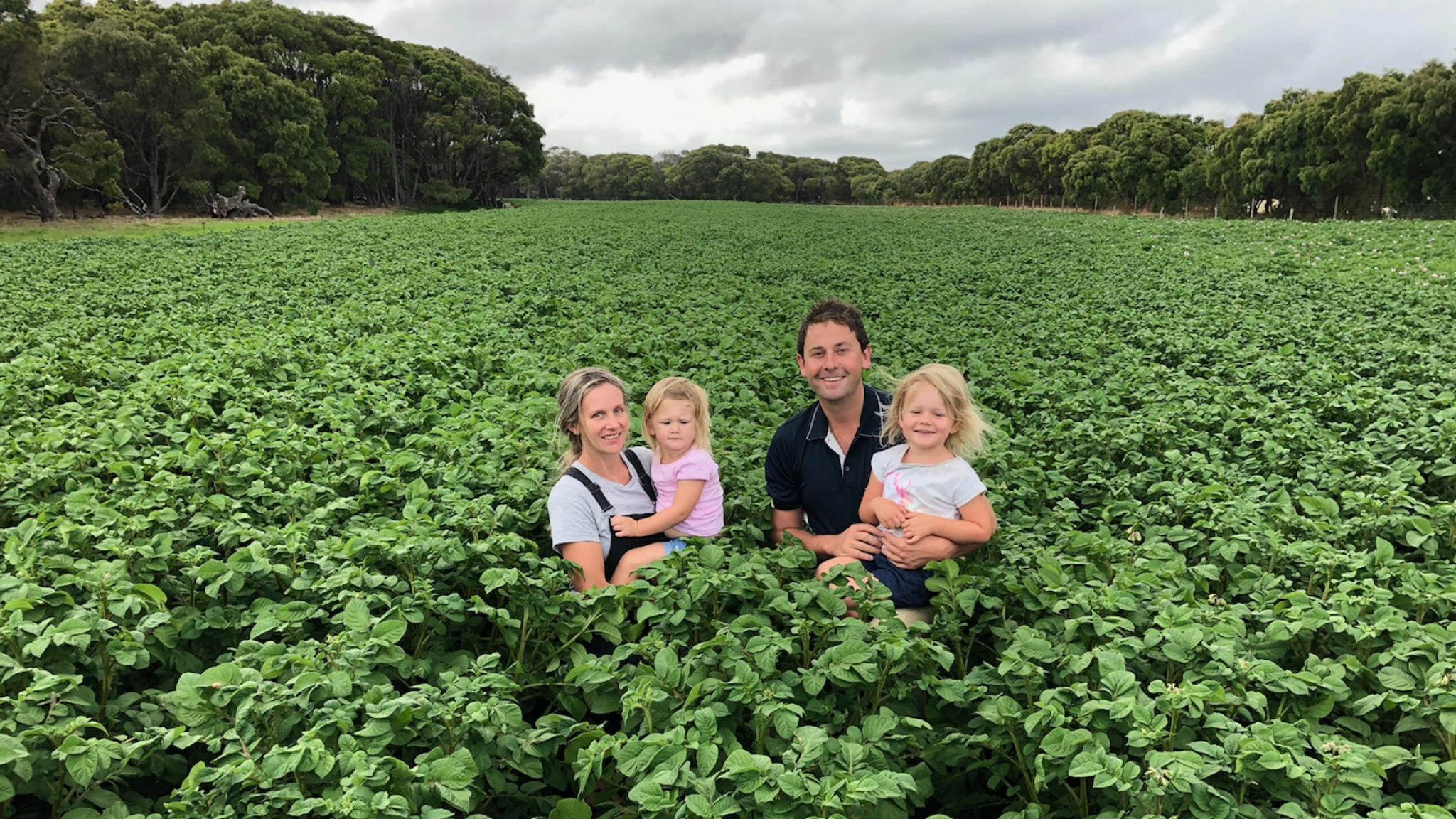 Growing the business
Patrick noticed Export Finance Australia while browsing online and got in touch with our team. With our support, Fox Farming's exports now account for 90% of its business turnover.

"A series of Small Business Export Loans from Export Finance Australia rapidly grew our export business – by 30% in the first year," Patrick highlighted.

"Export Finance Australia has enabled Fox Farming to enter into longer contracts with customers while eliminating the need to outsource our packaging and marketing needs."

Patrick said applying for finance was straightforward, with the process almost entirely digital.

"Thanks to the support from Export Finance Australia, Fox Farming is well placed to continue as a trusted supplier well into the future. We now employ seven full-time staff and 24 casuals during the summer harvest season.