Additive manufacturing:
could it drive global success for Australian businesses?
As technology revolutionises goods production, more Australian businesses are leveraging additive manufacturing to break into the export market.
Around the world, technology is transforming the way we produce and distribute goods. The fourth industrial revolution is the driving force behind these changes, powered by digital innovations like artificial intelligence and robotics.
As these digital solutions become embedded in the manufacturing process, they are opening up new opportunities for Australian businesses to create bespoke products quickly and efficiently for the global market. One of the key technologies the Australian Government seeks to encourage is additive manufacturing.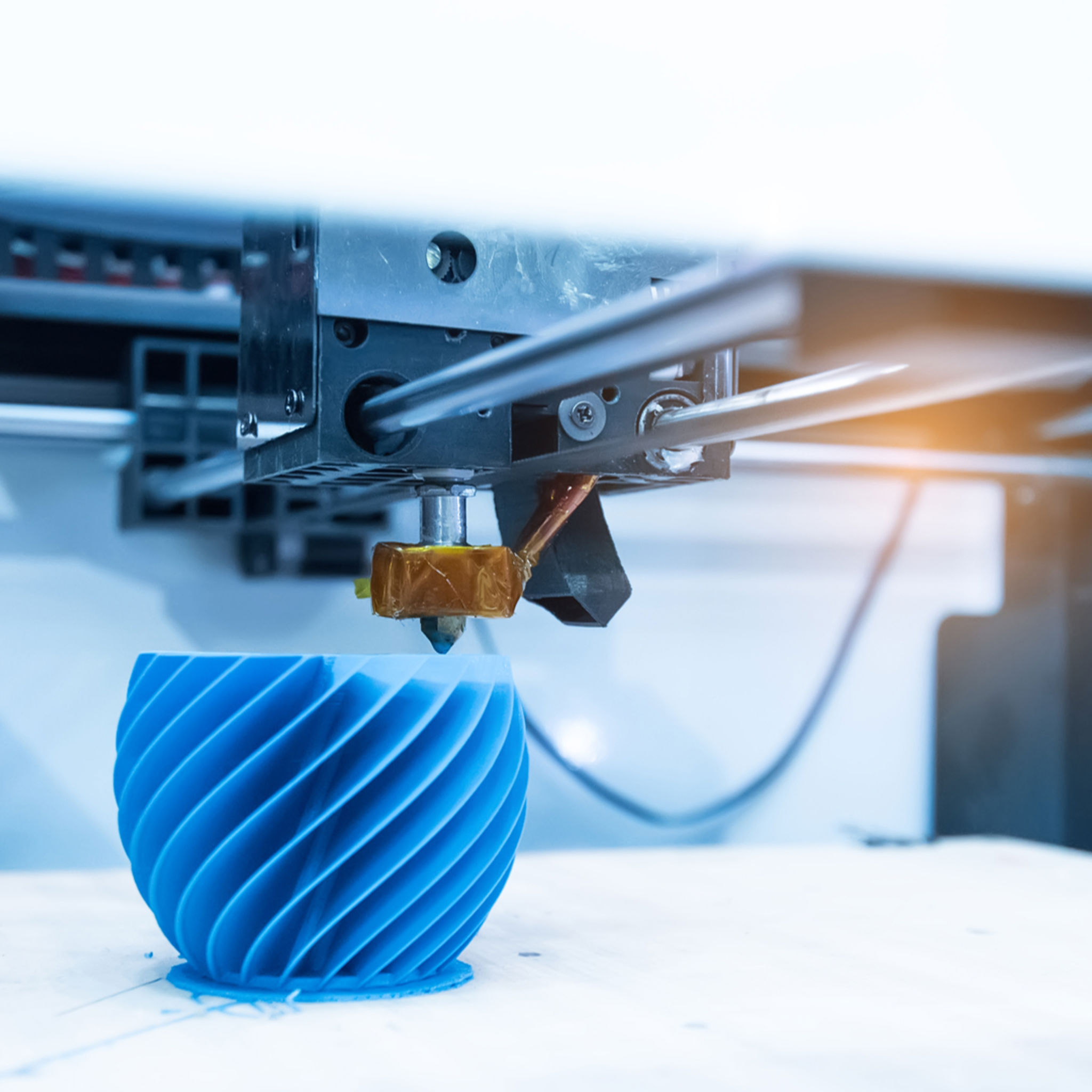 What is additive manufacturing?
Also known as 3D printing, additive manufacturing is a process that uses design software to layer material on a digital model, to build up and create a physical object. This marks a major shift from traditional manufacturing processes, which typically remove material through carving, milling or shaping.
Over the past 20 years, additive manufacturing has emerged as an efficient means to produce functional products at scale. Initially adopted by large manufacturers smaller businesses are increasingly integrating additive manufacturing into their processes, as the technology becomes more accessible.
The opportunities and benefits to businesses
The significant opportunities for Australian businesses in the advanced manufacturing space have seen the Australian Government place its support behind the shift to these technologies. This is backed by its 'Modern Manufacturing Strategy' as well as the funding available for the sector. By offering financial incentives to advanced manufacturers, the Government hopes to help attract interest from international investors and customers.
Looking at additive manufacturing particularly, this technology presents several advantages to businesses:
Fewer barriers to entry
As industrial printers and materials become more affordable, the upfront capital investment required will continue to fall.
Less waste
Instead of removing material, additive manufacturing adds layers, so you only use what is required – reducing material waste and energy usage.
Reduced inventory
Unlike traditional manufacturing, you don't need a warehouse full of products and parts. Instead, a virtual inventory is stored in the cloud, ready to print on demand.
Faster time to market
With reduced production lead time, you can get the product to market in a matter of days, rather than weeks or months.
More design flexibility
Additive manufacturing enables you to customise designs for individual clients, to offer a bespoke service for their specific needs.
Short production runs
With the combined benefits of faster time-to-market, innovative designs and on-demand production, small production runs are quicker and less expensive.
Getting the right financial support
Australian manufacturers that need finance to export into international markets, or support their customers that export, when their banks are unable to help, may be able to secure support from Export Finance Australia.
As the Government's export credit agency, we offer a wide range of finance solutions, including loans, guarantees and bonds, as well as project and buyer finance. At Export Finance Australia, we have a proven track record in helping exporters leverage advanced manufacturing technologies to reach international customers, including:
HeliMods, which uses the latest digital design and advanced manufacturing technologies to provide specialist mission capability to aircraft around the world
tna solutions, a food processing and packaging technology solutions provider that has established itself as a global leader in more than 120 countries
FFF Australia, strategic sourcing specialists, supplying into the mining, petrochemical, sugar engineering and oil and gas industries across Australia.